Pet Health Month: Focus on Dogs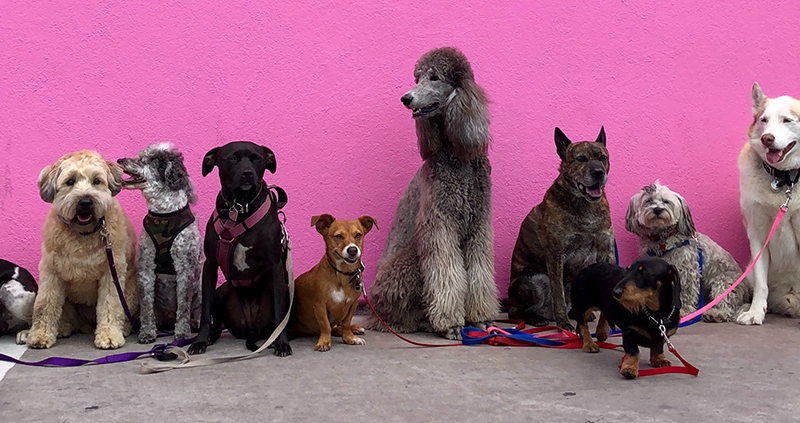 What We Can Learn from 1.1 Million Insured Pets
Nationwide is the largest provider of pet insurance policies in the US, with over 1.1 million pets insured. Interestingly, Nationwide pet insurance President and Chief Pet Officer Heidi Sirota says:
"Forty years ago, Nationwide issued the first pet health insurance policy in the U.S. for TV's Lassie."
The company has analyzed the more than 1.35 million insurance claims filed by pet owners in 2021 and discovered some valuable learnings related to pet health.
Top 10 Reasons Dogs Visit the Vet
Knowing the most common reasons pets visit the vet helps you be proactive with your your pet's health and watch out for common symptoms before they progress into more serious disease. Here are the top 10 for dogs:
Skin allergies
Ear infection
Diarrhea/intestinal upset
Vomiting/upset stomach
Non-cancerous skin mass
Skin infections
Inflammation/ infection of anal sacs
Arthritis
Dental disease
Bladder infection
Helping Senior Dogs Live Their Best Life
Nationwide segmented its data using American Animal Hospital Association (AAHA) Life Stage Guidelines, which revealed important information about senior dog health. Here's an example of AAHA Life Stages for a Dachshund.
Arthritis was found to be the most common disease in senior dogs. As a dog ages, their risk for developing arthritis rises exponentially (any aging human may find this to be an unsurprising fact). Large and extra-large senior dogs are most affected. Topping the list for arthritis risk are breeds Rough Collie, Samoyed and Bernese Mountain Dog.
One important finding reveals that toy and small senior dogs are at the most elevated risk for developing both pancreatic disease and diabetes. Two breeds, Miniature Schnauzers and Miniature Pinschers, were at the top of the list.
Toy and small breeds are also at high risk for cardiac disease. This is true throughout their life stages and becomes more pronounced during the senior years. Cavalier King Charles Spaniels are at significantly higher risks than other breeds, but Cavachon and Japanese Chin breeds also should be monitored.
To help your senior dog live their best life, check out the detailed report from Nationwide. Understanding the risks your dog faces can help you be on the lookout for early signs and symptoms. Start with these resources from Grady Veterinary Hospital:
What We Know About Dogs and Cancer
Nationwide also did an analysis of insurance claims surrounding cancer treatment for dogs. What they found was that larger, purebred dogs are at higher risk of cancer than most:
"The most striking findings from this chart are that 1) there is a consistent correlation between increased dog size and increased risk of canine cancer across the populations, and 2) there is a consistent higher risk to purebred populations compared to the same dog size of mixed breeds"
Typically, a mixed-breed dog would have a 50% smaller chance of developing cancer than a purebred dog of the same size.
Nationwide offers many more details on specific cancer types, such as bone, liver, lymphatic, mammary and spleen. Also, there's an analysis on cancer treatment insurance claims compared to a dog's age. Check out the entire report to get an idea of your dog's risk factors. Talk to your veterinarian about what you've learned and what symptoms to look for.
Learning about your dog's risk factors can help them get the early care they need to live their longest, best life. For more resources, take a look at our Pet Health Videos. Or, check out all of our posts For the Dogs.