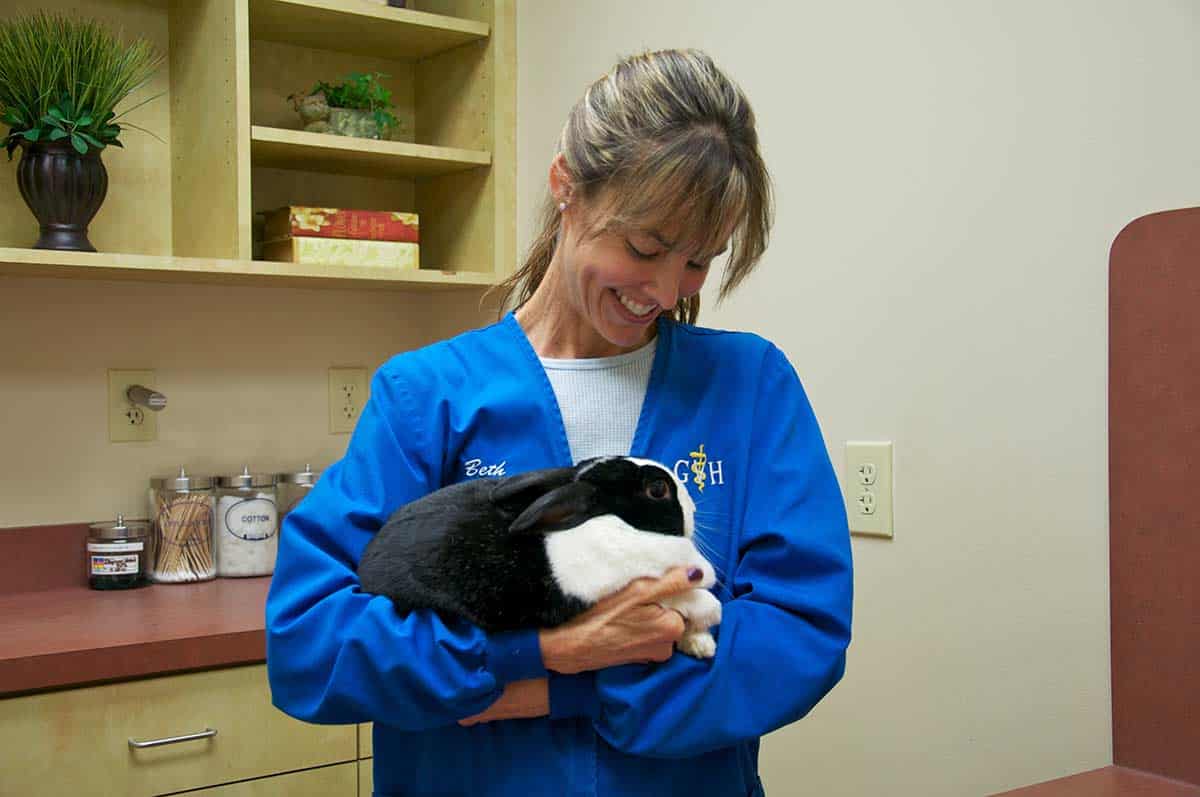 Since 1963, Grady Veterinary Hospital has been accredited by the American Animal Hospital Association (AAHA). Today, less than 15% of veterinary hospitals in the United States and Canada are AAHA accredited.
AAHA accredited hospitals are evaluated on over 900 standards of excellence that include all aspects of veterinary medicine. These standards are continuously updated by AAHA. Grady Veterinary Hospital is committed to meeting all AAHA standards of excellence in caring for your pet.
AAHA Standards for Animal Hospitals
Medical Records Services—A legible, individual record must be maintained for every patient. It must indicate the problem, history, examination findings, and plan for care, including complete and accurate documentation of everything related to the doctor-patient-client relationship from beginning until completion.
Examination Facilities—Examination facilities must be provided and properly equipped.
Pharmacy—Facilities must be provided for storage, safekeeping, and preparation and use of drugs in accordance with federal, state, and provincial laws; complete detailed record keeping for all controlled substance use is mandatory.
Pathology—Pathology services must be provided in-hospital or through outside sources.
Diagnostic Imaging—The hospital must have the capacity to generate quality radiographic images on the premises.
Anesthesiology—Anesthetic services must include proper equipment and procedures for quality patient care and employee safety.
Surgery—Aseptic procedures, proper attire, and a separate room for aseptic surgery must be provided.
Dentistry—Prophylaxis services (scaling and polishing) must be provided.
Emergency Services—Emergency services must be provided and must be readily available at all times.
Nursing Care—Nursing care must be provided by properly trained staff, and all patients must be positively and properly identified during their hospital stay. Convalescent and exercise areas must be adequate.
Housekeeping and Maintenance—There must be a written program for establishing and maintaining a safe, sanitary, functional, and pleasant environment for clients, patients, and employees.
Continuing Education—A medical library consisting of basic textbooks and current periodicals must be provided.