Leading Dental Health Care for Pets
Veterinary dental care is an important part of your pet's overall health and well-being. At Grady Veterinary Hospital, we stay up-to-date on the latest recommendations regarding optimal pet oral health care.
---
Every patient we see is evaluated for dental disease. We make recommendations based on that evaluation. You will participate in creating a pet dental wellness plan that meets your needs and lifestyle.
Our commitment to your pet's dental health is so strong that our dental suite is complete with top-of-the-line equipment, making us among the most well-equipped animal dentistry facilities in the country. We offer prophylaxis (cleaning), dental x-rays, and dental extractions.
Oral and Dental Health for Pets
Pet dental disease is the most overlooked disease in veterinary medicine. Current statistics estimate that 95% of dogs and cats will have dental disease requiring correction at some time during their lives. This can range from the buildup of dental tartar and plaque to a severe form of dental disease called periodontal disease.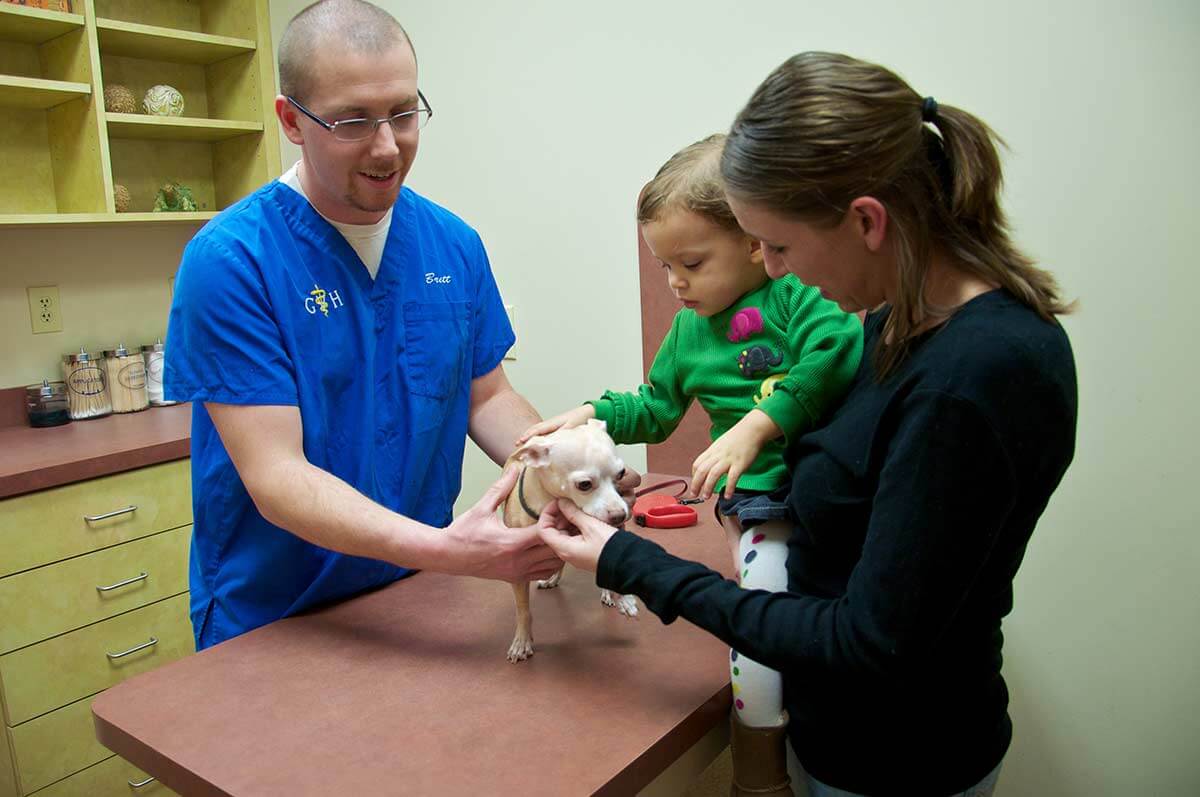 Periodontal disease is dental disease that has progressed to the point of losing supporting bone around the tooth. As the tooth begins to loosen, your pet becomes vulnerable to even more damage. Dental disease can lead to seeding other areas of the body with infection, harming vital organs such as the:
Heart
Lungs
Liver
Kidneys
Approximately 20% of dogs and cats suffer from periodontal disease (infection of the bone surrounding the tooth), so we see this as a significant and potential problem for every pet.
As an AAHA®-accredited veterinary facility, Grady Veterinary Hospital follows the AAHA® Dental Care Guidelines. These guidelines recommend regular oral examinations, as well as dental cleanings under general anesthesia, for all adult dogs and cats. AAHA recommends these procedures annually, starting at one year of age for cats and small-breed dogs, and at two years of age for large-breed dogs.
Home Dental Care for Your Pet
Bringing your pet to us is not the only measure to take in preventing dental problems. As a pet owner, you play an important role in your pet's dental health through regular teeth brushing. For more information on getting started, click on the links below:
To find out more about dental health in pets, explore these informative websites: