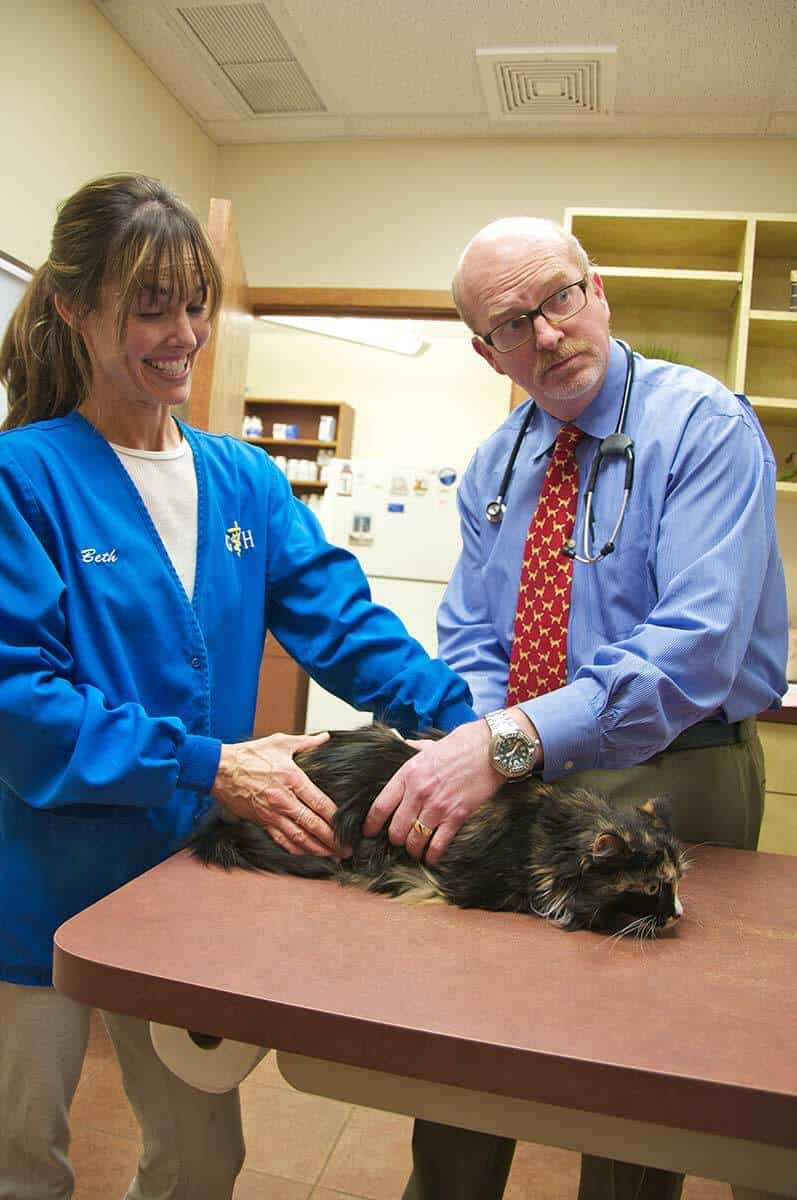 We are a highly skilled diagnostic team with an in-house lab and state-of-the-art equipment, such as ultrasound, computed tomography (CT) scan, digital radiology, endoscopy, and anesthetic monitoring. We have a passion for helping sick pets heal.
If your pet is ill, but it's not an emergency, we recommend making an appointment for your pet's wellness visit during these hours:
Monday through Friday: 7:00 a.m.–7:00 p.m.
Saturday: 7:00 a.m.–3:00 p.m.
---
Grady Veterinary Hospital is open for walk-ins and emergencies 24/7. Since we triage for emergency care, non-emergency walk-ins may experience wait times outside our regular appointment hours.
If you suspect your pet's illness may be an emergency, please call us