Veterinary Assistant: Could This Be the Career for You?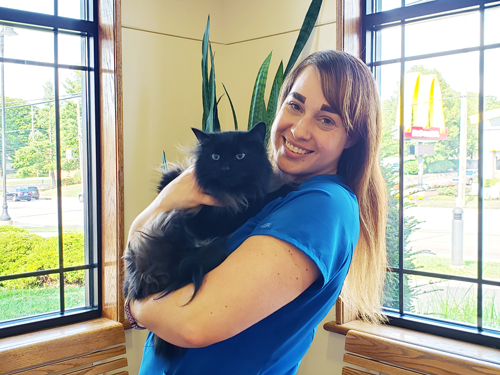 How to Become a Vet Assistant and Make Animals' Lives Better
Veterinary Assistants are critical members of the Grady Vet Team. Monica, a Veterinary Assistant at our hospital, describes how to become one and what qualities you'll need to succeed in this career.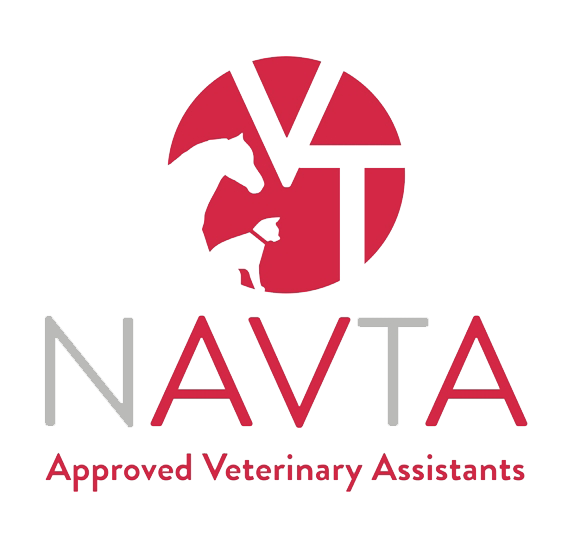 Veterinary Assistant Schooling
There are schools that offer certificates in Veterinary Assistant training.
Ross Education: a 36-week program in Erlanger, KY and graduates receive an Approved Veterinary Assistant certificate from the National Association of Veterinary Technicians in America
Northcoast Medical Training Academy: Located in Kent, OH, this 10-month program is closer to Cleveland than Cincinnati. It includes hands-on training with animals
Penn Foster: Offers an online study program where students earn a NAVTA certificate
However, prior education usually isn't required to jump into the role at most veterinary hospitals.
Build Your Vet Assistant Career with Volunteer or Shadowing Opportunities
Some hospitals offer shadowing hours to practically learn what is involved with this role. Some hospitals also have volunteer opportunities for people interested in veterinary medicine to build their skills while helping animals in need. Volunteering can quickly build from an interest and hobby into a career.
At Grady Vet, we offer candidates a working interview to assess if the position is right for them– both from their perspective and ours. Being a Veterinary Assistant is an important, demanding role, and it's not the perfect fit for everyone.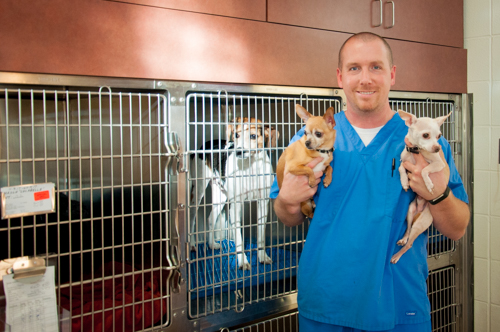 7 Qualities of a Veterinary Assistant
Veterinary Assistants perform essential functions like handling animals during exams or procedures, routine animal care and bathing, cleaning/sterilizing the hospital, laundry and more. We've found that an outstanding Veterinary Assistant has these seven qualities:
Patience to handle an animal during long exams or procedures
Ability to be in a medical environment and be comfortable around various sights and smells
Composure and calm in emergency situations
Focused on assisting the veterinarians and veterinary technicians
Ready for anything at anytime
Ready to learn and eager to help
Loves animals
Anyone Can Become a Veterinary Assistant
Anyone from any kind of career or training can start a new career as a Veterinary Assistant. Many of our team members left careers in hospitality, retail, human medicine and more to fulfill their dream of working in veterinary medicine. Meet some of our Veterinary Assistants to see what we mean.
Opportunities to Advance Your Career in Veterinary Medicine
Becoming a veterinary assistant is a great way to start your career in veterinary medicine. As you learn, experience and study more, you could grow into any of these fields:
Veterinary Receptionist
Veterinary Technician
Practicing Veterinarian
Research Veterinarian
Watch the Video: How to Become a Veterinary Assistant
How to Become a Veterinary Assistant
Interested in learning more about becoming a veterinary assistant or joining the Grady Vet team? Contact us.