Planning for Vacation with Your Pet
Make This Vacation the Best One Yet!
January is a popular month to plan and book vacations for the upcoming year. January 31 is even National Plan for Vacation Day.
Many destinations and rentals are already filling up, while airline tickets are also selling. While making plans for future fun, include the happiness and well-being of your pet in the process.
Taking Your Pet on Vacation Checklist
Most consider dogs to be their go-to companions for vacation, but more and more cats are joining in on travel adventures. So, consider this checklist for furry friends of all kinds.
Choose a vacation destination that's pet-friendly. Trip Advisor has 20 pet-friendly spots in the US to check out.
Make sure your hotel or rental is pet-friendly. Sites like Airbnb and VRBO offer search filters that vacation rentals that allow pets.
Consider microchipping your pet. Sadly, pets sometime become lost. There's a much higher chance of a microchipped pet being returned home.
Call your veterinarian. Make sure your pet is up-to-date on vaccinations and ready to travel. Go in for a wellness visit if you haven't been in awhile.
Practice on the harness and leash before you go. Harness and leash training can be for cats, too!
Plan for your pet's needs on the journey. Bring enough water, with a travel bowl. Know where and when you'll be able to take your pet to the bathroom. And make a plan for how you'll feed yourself without leaving your pet locked in a hot or cold car (tip: search for pet-friendly restaurants, and you can skip the drive-thru).
Plan for your pet's needs at your destination. How much food will you need to bring? Where will your pet use the bathroom? Where will your pet sleep? Do you need to bring medication?
Plan for you pet's "alone time." You probably won't spend every minute of the day with your pet by your side. If you go to dinner or an afternoon outing, how will your pet stay calm and safe? Many bring along their pet's crate or carrier.
Plan for fun! Before you go, find pet-friendly activities at your destination and start making memories!
Check out these recommendations for flying with your dog or cat. And contact your airline and airport for specific guidelines.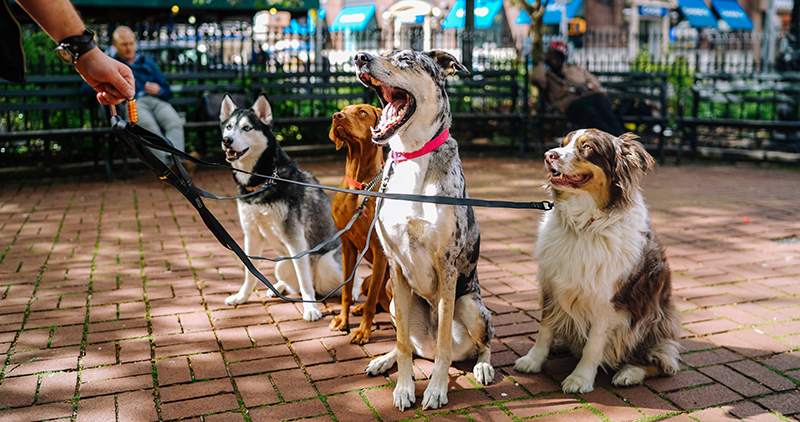 Going on Vacation without Your Pet
There's still plenty of planning needed, even if your pet won't be going on vacation with you (And it's OK if your pet isn't the adventurous type. Not every animal enjoys going on vacation).
Book with your pet care provider early. As soon as you book your vacation, make reservations with your pet's boarding facility or pet sitter.
Know what vaccinations are required. Get to your veterinarian's office in plenty of time for your pet to have received all required vaccinations.
Looking for a new pet care provider? Call your veterinarian for recommendations; read ALL the reviews, and personally interview with the person or at the facility.
Consider a test run with a new provider. Before your vacation, have your pet spend a night or two to see how it goes.
Pack for health, happiness and comfort. If your pet is staying at a facility away from home, pack their own food, any needed medications and a few comfort items that smell like home.
Provide a local emergency contact. If something happens with your pet while you're out of town, a trusted person close by can help.
Do something special when you return. Your pet is going to be excited to see you! Make sure to spend quality time with them once you get back home.
Check out our Great Outdoors Resources for more tips on having fun adventures with your pet. And if you have any questions, contact us.