Microchip Dogs & Cats… Just in Case
When a Pet is Lost, Every Tool Helps
Sadly, 1 in 3 family pets will go missing sometime in their lives. That's 10 million lost US pets each year. The American Humane Society recommends using these tools to help your pet find their way home (just in case):
Always make sure your pet wears a collar with updated ID tag, rabies tag and city/county license
Microchip your dog or cat, register it, and keep your contact information up-to-date
If you're traveling, consider adding an additional tag to your pet's collar with "emergency contact" info
Along with microchipping, check out our article, "What to Do if Your Pet is Lost?"
What is a Microchip for Dogs and Cats?
The AKC gives a good definition of a microchip for dogs and cats:
"A microchip is a radio-frequency identification transponder that carries a unique identification number, and is roughly the size of a grain of rice. When the microchip is scanned by a vet or shelter, it transmits the ID number. There's no battery, no power required, and no moving parts. The microchip is injected under the loose skin between your dog's shoulder blades and can be done in your vet's office. It's no more invasive than a vaccination."
Once your pet has been microchipped, it's important to register the chip to your pet with your current contact information. That way, if your pet becomes lost, a simple scan will show you're the owner and how to contact you. So much anxiety and heartbreak prevented!
Why Microchip Dogs?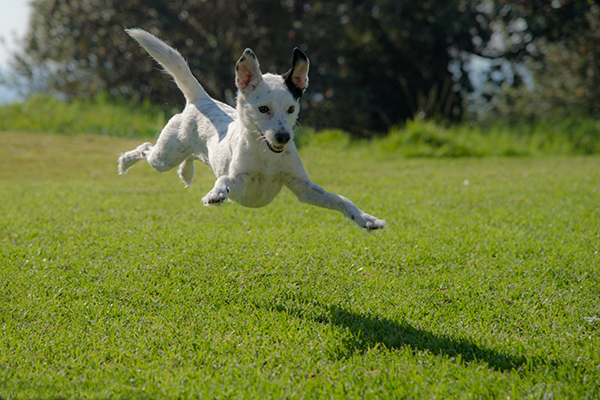 A lost microchipped dog is twice as likely to be returned home. Without an ID collar and microchip, a lost dog is at increased risk of being placed in a shelter and not finding their family.
Despite our best efforts, dogs can stray from us for many reasons:
With enough motivation, a dog can break through a hole in the fence or even climb the fence. The same goes for invisible fences
Fireworks, thunder or other loud noises can cause a dog to run in fear
Opportunistic dogs can escape from open doors and windows, in your house or car
With enough fear or excitement, a dog can break through a screen
Some dogs can even slip their collar unexpectedly
Watch a Dog Get Microchipped
One of Grady Veterinary Hospital's most popular videos is Watch a Dog Get Microchipped. Owner Amanda volunteered her dog Bowser (who has a penchant for escaping) to show how quick, simple and painless the process is.
Why Microchip Cats?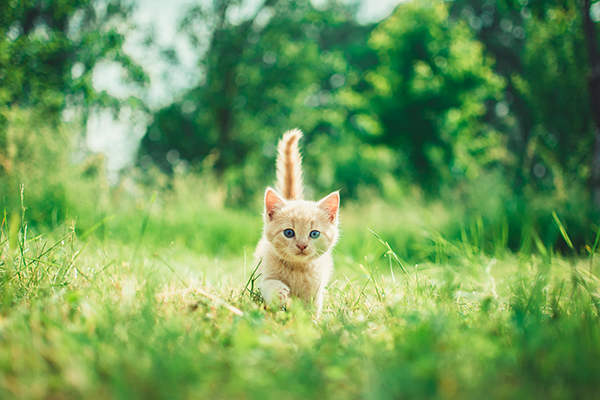 When lost, a microchipped cat is 20x more likely to be returned home. And, believe it or not, many cats do get lost.
Indoor cats usually live a fairly well-contained life. But all too often, cats escape and can be very hard to find. Reasons an indoor cat may become lost:
The cat finds an open door or window, and wanders out
During moving, a cat escapes from fear of all the activity
The cat gets stuck in the garage and darts out when the garage door opens
The cat gets lost during an emergency, like a house fire
Outdoor cats can also become lost, even if they are used to being outside. If an outdoor cat gets past their familiar boundaries, they can have difficulty finding home. For instance:
The cat is scared by a loud noise, strange person or intimidating animal and runs away
The cat follows an interesting trail or scent and accidentally becomes lost
There are many active listings for both lost and found cats on neighborhood social network Nextdoor. Here's a heartbreaking screenshot from one local Cincinnati area. In many cases, a microchipped cat could have easily been returned home.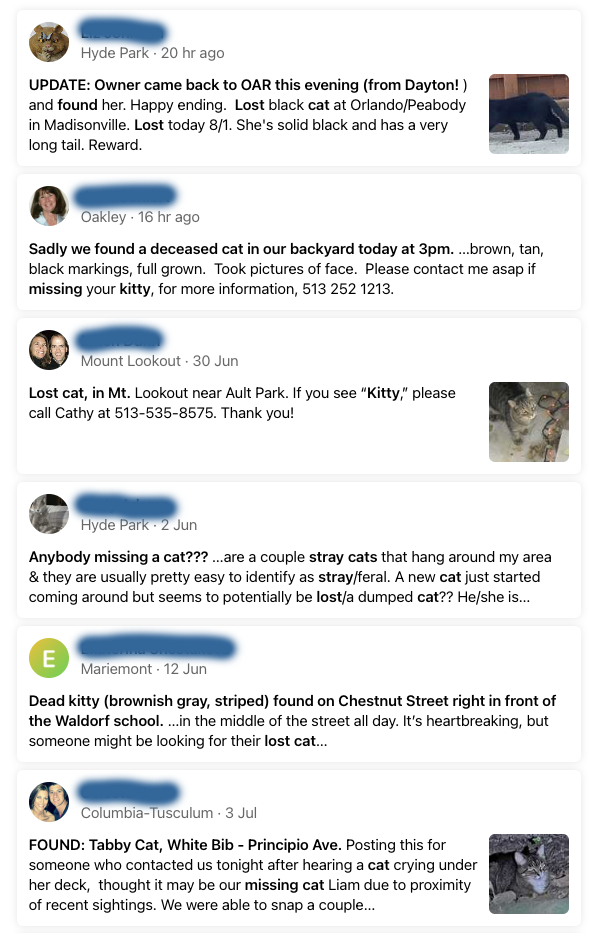 Contact us to make an appointment to microchip your dog or cat.
Visit our Pet Safety Resources for more tips and information. Or, check out more videos from Grady Vet.