Pet Chew Toys: Not All Products Are Safe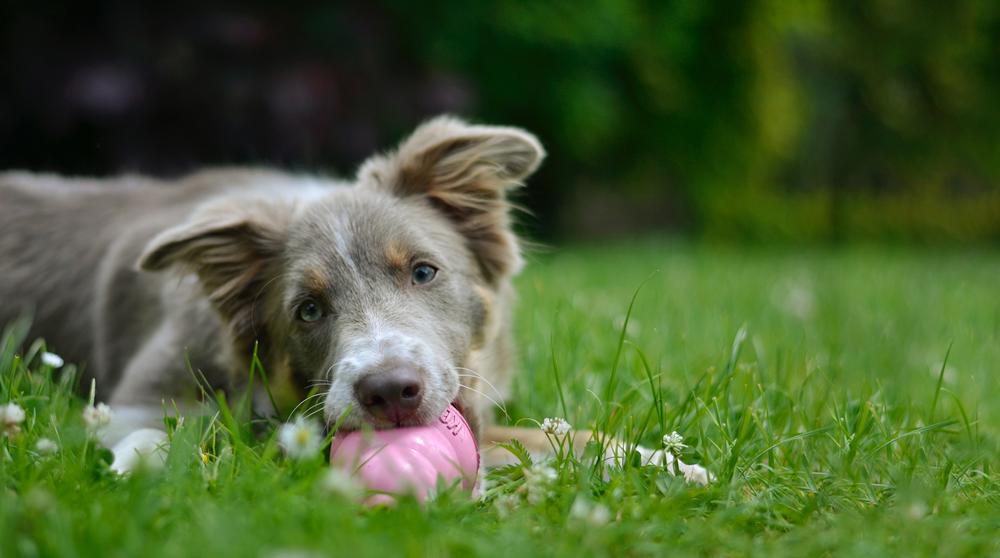 What You Need to Know About Pet Dental Products
You'd think all pet chew toys that you can buy are safe and healthy for your pet. Why would companies sell products that were dangerous?
Unfortunately, many pet dental products and chew toys are unhealthy and unsafe, and we at Grady Veterinary Hospital can't recommend them. They can cause serious harm and damage to your pet, including:
Painful, broken teeth
Vomiting and diarrhea
Intestinal blockages
The American Animal Hospital Association offers this helpful chart describing which pet toys are problematic.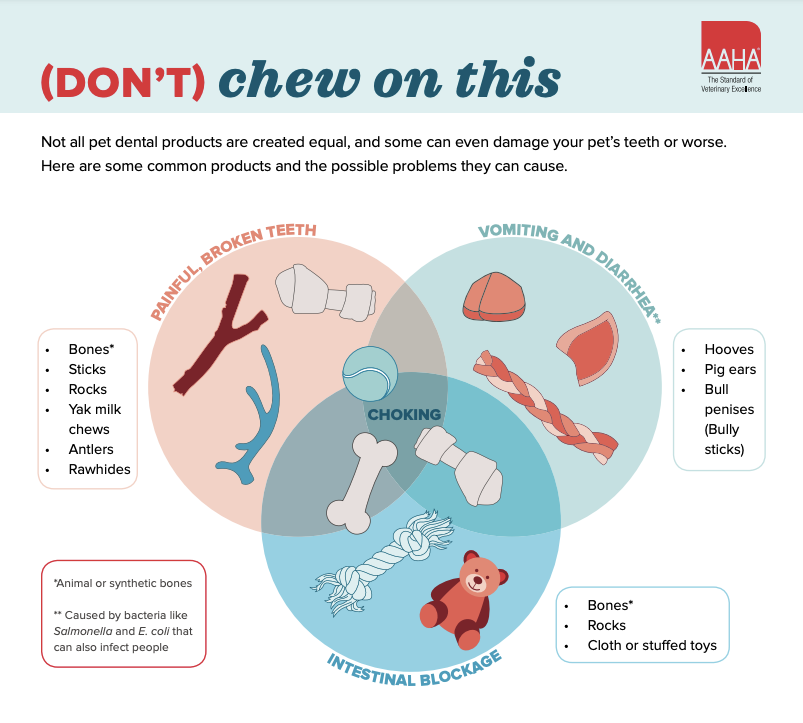 Which Pet Chew Toys to Avoid
These common dental chew items should be avoided:
Bones – both animal or synthetic
Hooves
Pig ears
Bully sticks
Cloth or stuffed toys
Antlers
Yak milk chews
This list may seem like it contains everything on the pet toy aisle! Sadly, there are simply many products for sale that aren't good for your pet.
What Can Your Pet Chew On?
We know many pets love to chew, and chewing is a healthy, natural instinct. Here are the AAHA recommendations for choosing safe and healthy alternatives to some of those pet chew toy "classics."
Any chew treat that has received the Veterinary Oral Health Council (VOHC) Seal of Approval
Healthy, crunchy snacks that are good for your pet in moderation, like carrots, green beans or apple slices
Puzzle toys that dispense kibble as your pet plays with it
Safe Pet Chew Options
Here are just a few products that meet AAHA's guidelines, to get you started with ideas.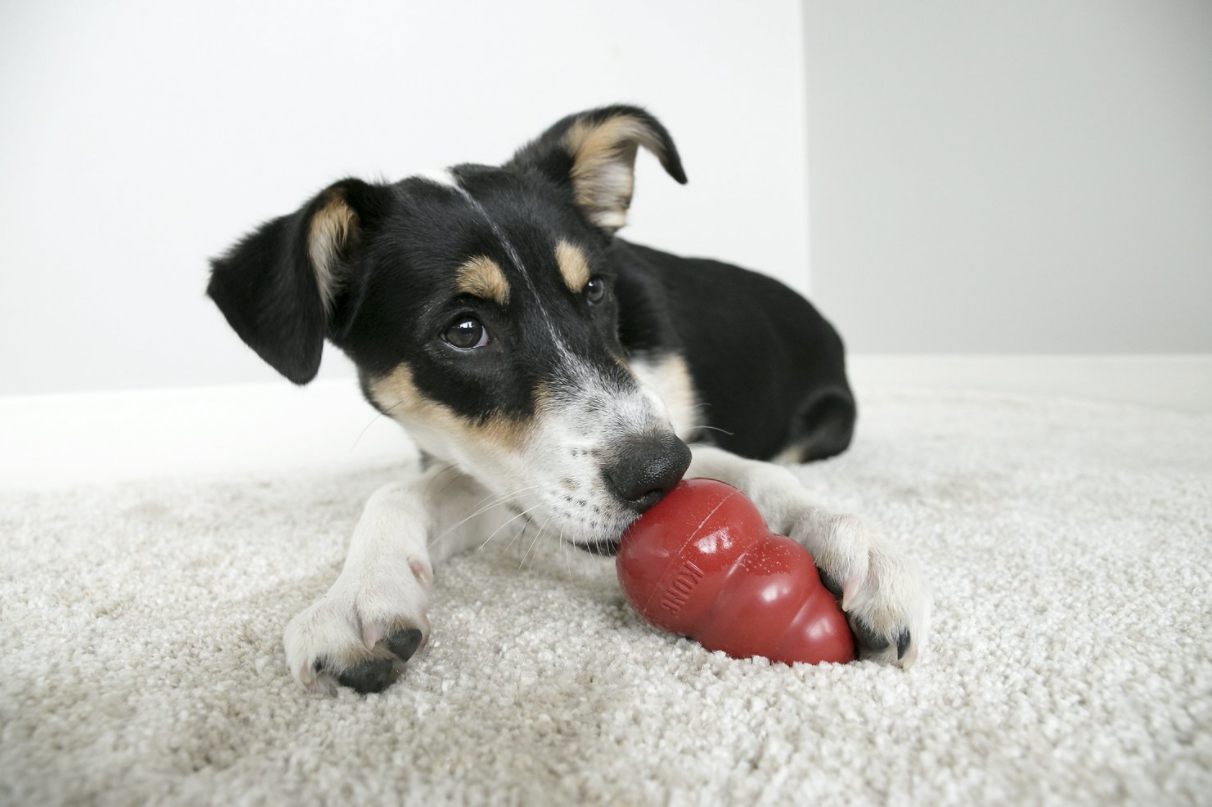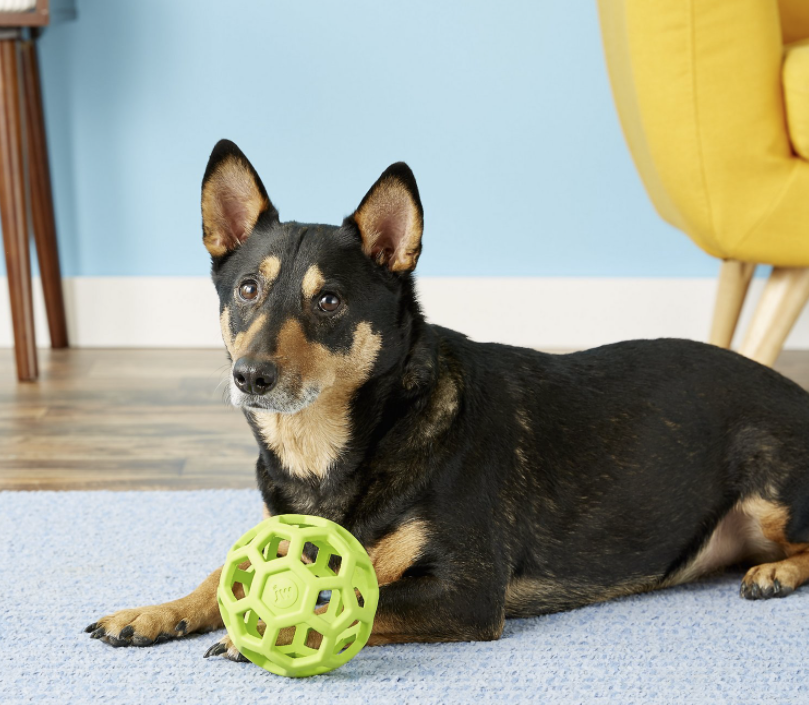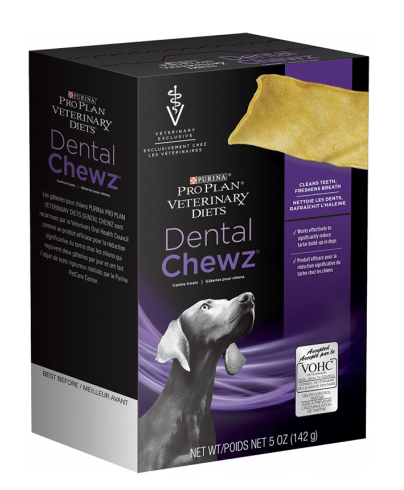 Purina Pro Plan Veterinary Diets Dental Chewz Canine Treats (Rawhide replacement)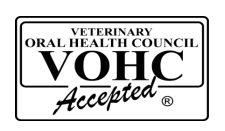 All VOHC-Accepted Products for Dogs
All VOHC-Accepted Products for Cats
If you have questions about your pet's dental health or dental chews, please contact us.