Meet the New Veterinary Professionals of Grady Veterinary Hospital
2019 and 2020 have been years of growth for our veterinary hospital, and we are excited to introduced the valued newer member of our team. Our careful hiring process ensures that our patients get the best possible veterinary care.
Meaghan T – Veterinary Technician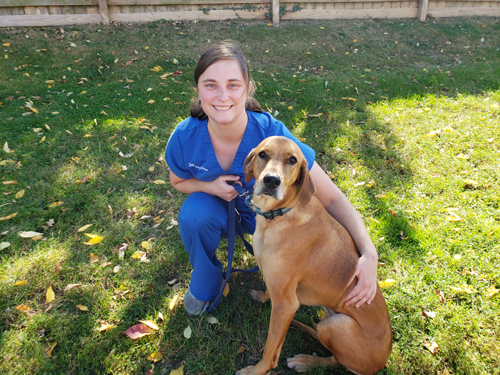 Meaghan T started as a Veterinary Technician with Grady Vet in 2020. She takes care of hospitalized patients and assists the doctors with any other treatments that are needed. She has loved animals her whole life, and she jumped at the chance to start a career helping them. Meaghan says she enjoys, "Helping clients understand that we are here to help them and their pets."
Phoebe Ash – Veterinary Assistant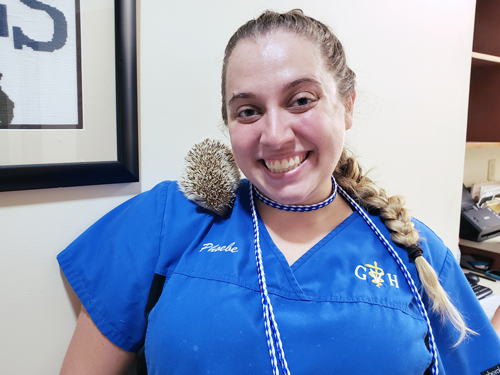 Phoebe Ash started with Grady Vet in 2020, and we are happy she's one of our Veterinary Assistants. She assists the veterinarians and veterinary technicians when examining or treating patients. Phoebe enjoys talking to clients and making everything clearer about what's going on with their pet. She says, "The more knowledge they have, the more at ease they can feel. I've loved animals my entire life. They are the most innocent things on the planet and deserve our help."
Stephanie Walling – Veterinary Assistant
Coming to work is never boring for Stephanie Walling, a Veterinary Assistant at Grady Vet since 2020. She says, "I see something new every day, and it is very exciting!" She helps restrain animals during examination and keeps patients comfortable during their stay at the hospital. She's always been an animal lover and enjoys helping clients feel more at ease that their beloved pet is in good hands.
Jackie McQueen – Veterinary Receptionist
Jackie chose a career as a Veterinary Receptionist because working with animals makes her happy. She joined the Grady Vet team in 2019 and greets our clients and patients with a smile on her face. Jackie says her favorite part of the job is, "Keeping pets healthy," and she has five pets of her own.
Cole Zint – Veterinary Assistant
Cole Zint came to Grady Vet in 2019 as a Veterinary Assistant. His important role at the hospital centers around patient care and maintaining the cleanliness of the facility. He says, "It's a pleasure seeing clients satisfied with the care we give to their pets." Cole grew up with animals and enjoys spending time with his dogs Bella and Mizuno and cat Mini.
Monica Weber – Veterinary Assistant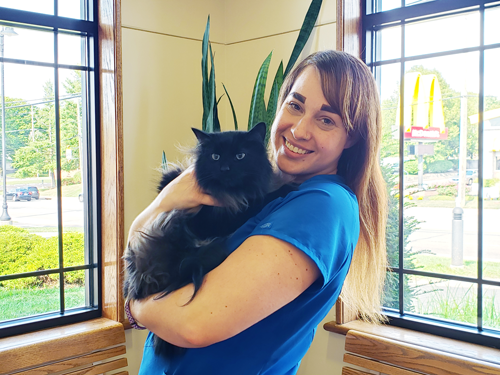 Monica Weber loves helping animals and knew she was meant to work with them. In 2019, she joined the Grady Vet team as a Veterinary Assistant. She says of her role, "It's hard but rewarding. It's worth all the work when you watch an animal get to go home and see the joy on the faces of both animals and people." Monica plans on advancing her career by studying to become a Veterinary Technician and is excited to share that the possibilities are endless in the veterinary field.