Dog Parks Cincinnati: Check Out 5 this Fall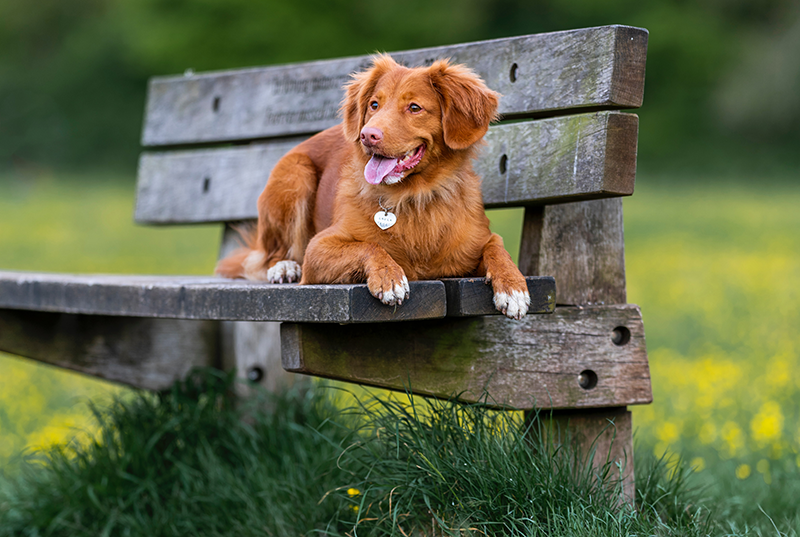 It's a Beautiful Time to Get Out and About with Your Pup
Over the years, we've toured several dog parks in Cincinnati and surrounding areas. Here's our roundup of five our dogs really enjoyed.
Dog Parks Cincinnati: Simmonds Family Dog Park
Simmonds Family Dog Park
8715 Hamilton-Cleves Road, Cleves, OH 45002
With plenty of parking (but no public restrooms!), this park boasts being the largest in the region. There are four separate enclosures for off-leash dogs, which includes a small dog area and fun agility obstacles.
One feature we appreciate are the double-gated entries. Each enclosure has a sort of foyer, so that off-leash dogs can't escape. Also, there are multiple shaded shelter areas with benches, along with shade trees.
Overall, it's a beautiful, clean and spacious park for you to enjoy with your dog! Check out our Simmonds Family Dog Park video for more views.

Dog Parks Cincinnati: Doris Day Dog Park at Mt. Airy Forest
Doris Day Dog Park at Mt. Airy Forest
2970 Westwood Northern Blvd, Cincinnati, OH 45211
Also known at the Mt. Airy Forest Dog Park, it's fairly easy to find once you're inside the park (and there's plenty of parking). Do note that there are no human restrooms.
The small dog area contains an agility course and baby pools, to help those little balls of energy cool off. The large dog area also has kiddie pools, and is quite large. There are lots of trees (it is a forest, after all!) and ample seating, so you can sit to watch your dog play.
Doris Day also features double-gated entry for safety. Plastic doggie bags are provided to help keep spaces clean. Our team reviewed the park in our Doris Day Dog Park video.
Dog Parks Cincinnati: Glenwood Gardens
Glenwood Gardens
10397 Springfield Pike, Woodlawn, OH 45215
Our team explored the Highfield Discovery Garden at Glenwood Gardens and were blown away by the beauty! There are 12 acres of gardens, full of trails and delightful surprises. And while on-leash dogs are allowed, bikes, skates and scooters aren't. It makes for a pretty peaceful stroll.
Dog-friendly drinking fountains are available. There are plenty of benches for breaks (and this particular park DOES offer human restrooms).
While we know this isn't an actual dog park, where your dog can go off-leash, it's an amazingly awesome place to take your dog for some great walks. See how our friends Roo and Riley enjoyed the park in this Glenwood Gardens' video.
Dog Parks Cincinnati: Winton Woods
Winton Woods
10245 Winton Rd, Cincinnati, OH 45231
Winton Woods is an expansive, 2,555-acre park, with the promise, "Something for everyone outdoors." And it seems to be true! There's a lake for fishing and boating, and our pups enjoyed the overlook (although it was perhaps we humans who liked the spectacular view).
When you're done relaxing at the lake view, there is so much to explore. Many trails, playgrounds for kids, epic splash pads, and a sculpture-walk around the lake– plus your dogs will love seeing the ducks! Again, dogs need to stay on the leash at Winton Woods, but it's such a fun park to experience.
The amenities at this park are also quite good, with picnic areas, shelters, boat rental, adequate parking and restroom facilities. There's even a campground and riding center. View our Winton Woods video to get an idea of just how big this park is.
Dog Parks Cincinnati: Robert James Park
Robert James Park
3810 Church Street, Newtown, OH 45244
Formerly Wags Dog Park, this new concept is family and dog-friendly. This four-acre park features a lake for leashed dogs, with future plans for an off-leash area. The park also touts itself, "as a haven for BBQ enthusiasts," serving Four Mile Pig BBQ, with a menu including "Bretzels" and Italian beef, along with the expected pulled pork.
Tips for Getting Along at the Dog Park
If you've never visited a dog park before, we're here to help! Don't let nerves get in the way of a good time with your dog. Shelley, Amanda and Ashes offer these key tips.
Check out our Fun Pet Videos for more dog tips and antics. And follow the Grady Vet Facebook page for the latest from our great team.