Adopt-a-Shelter-Dog: Meet 4 Sweeties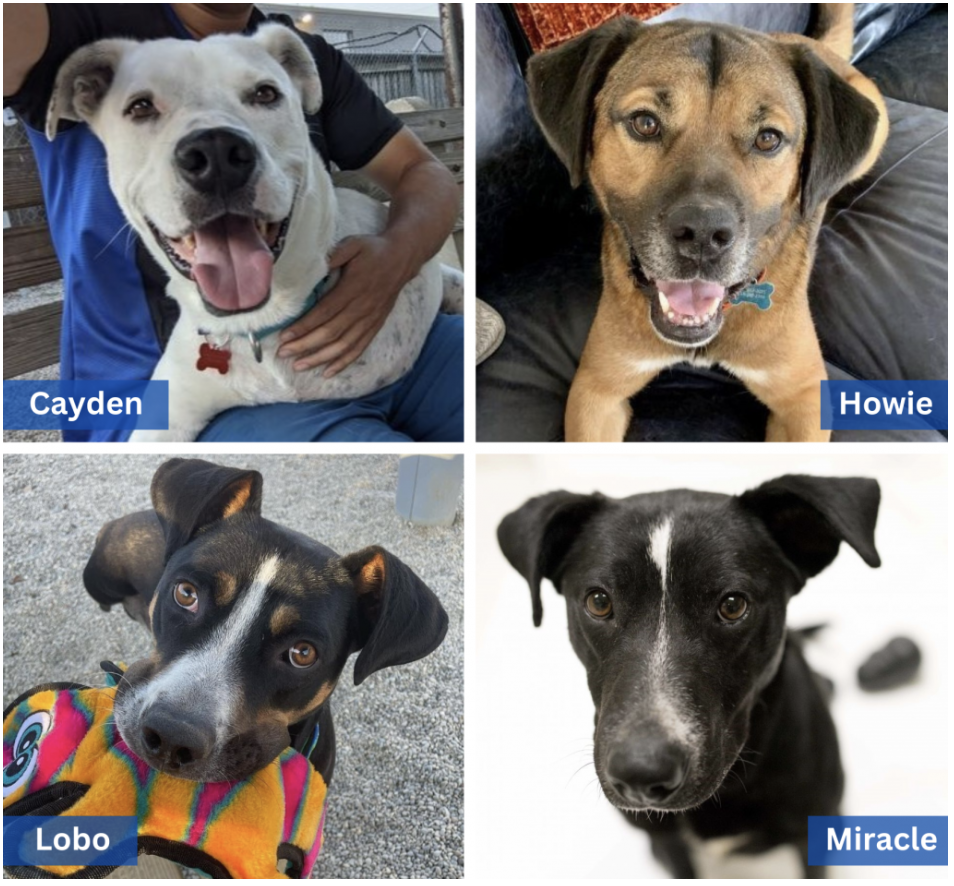 Cayden, Howie, Lobo & Miracle Have Been Waiting for You!
Save the Animals Foundation (STAF) is a loving no-kill shelter here in Cincinnati, and they have a message for you:
"This holiday season, we're on a mission to bring joy to the lives of these four incredible long-term residents. They've been patiently waiting for their forever homes, and it's time to make their dreams of a loving family a reality."
As a bonus, families adopting one of these sweeties will also receive a special adoption package, sponsored by one of STAF's dedicated volunteers.
Let's meet these four fabulous friends, and if you or someone you know is ready to be a fur-ever family, reach out to the shelter.
Adopt-a-Shelter-Dog: Meet Cayden
Cayden has a sad and tragic backstory. He was found with a gunshot wound to his shoulder and lost a leg. He's only three years old and has spent two of those years at the shelter. But he is a determinedly happy boy who loves to play and cuddle with stuffed animals! He has great manners and is well-behaved on a leash.
Cayden is also deaf, and he knows sign language. Here's his special adoption package:
"We are offering five training sessions for a deaf dog, a Tripod pack consisting of a harness, a Resource Guide, raised bowls and Cayden's favorite big stuffed animals and bed."
Adopt-a-Shelter-Dog: Meet Howie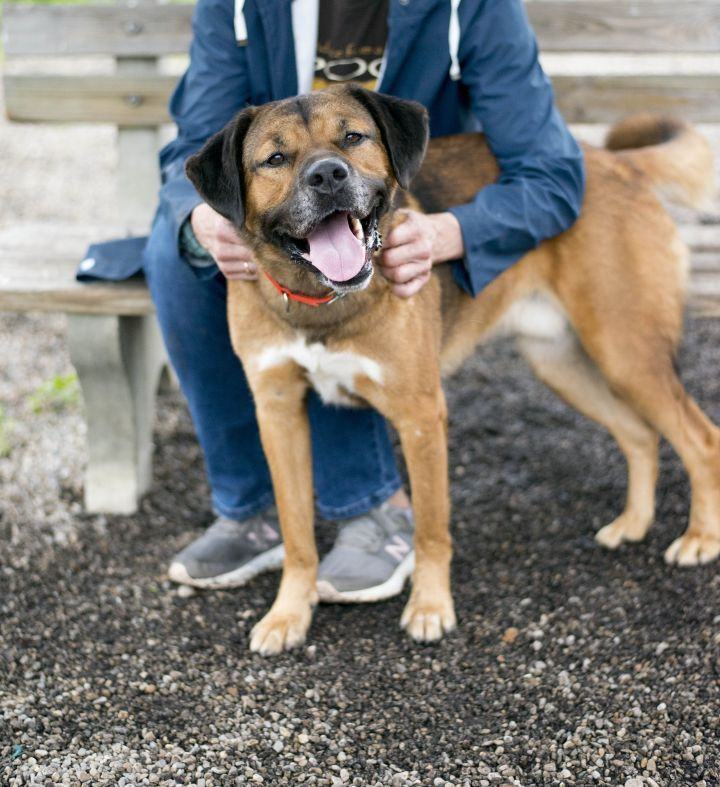 Howie is an optimistic boy, who's loyal, devoted and sweet. STAF volunteers often call him, "Big Marshmallow." He learns quickly because he's both smart and eager to please. As a big boy, he needs regular exercise like walks and outings. He's very good at riding in the car, so would make a perfect companion for exploring. But he's also comfortable being left alone.
Howie's special adoption package includes:
"We are offering eight training sessions and one year of free overnights with the family currently fostering Howie."
Adopt-a-Shelter-Dog: Meet Lobo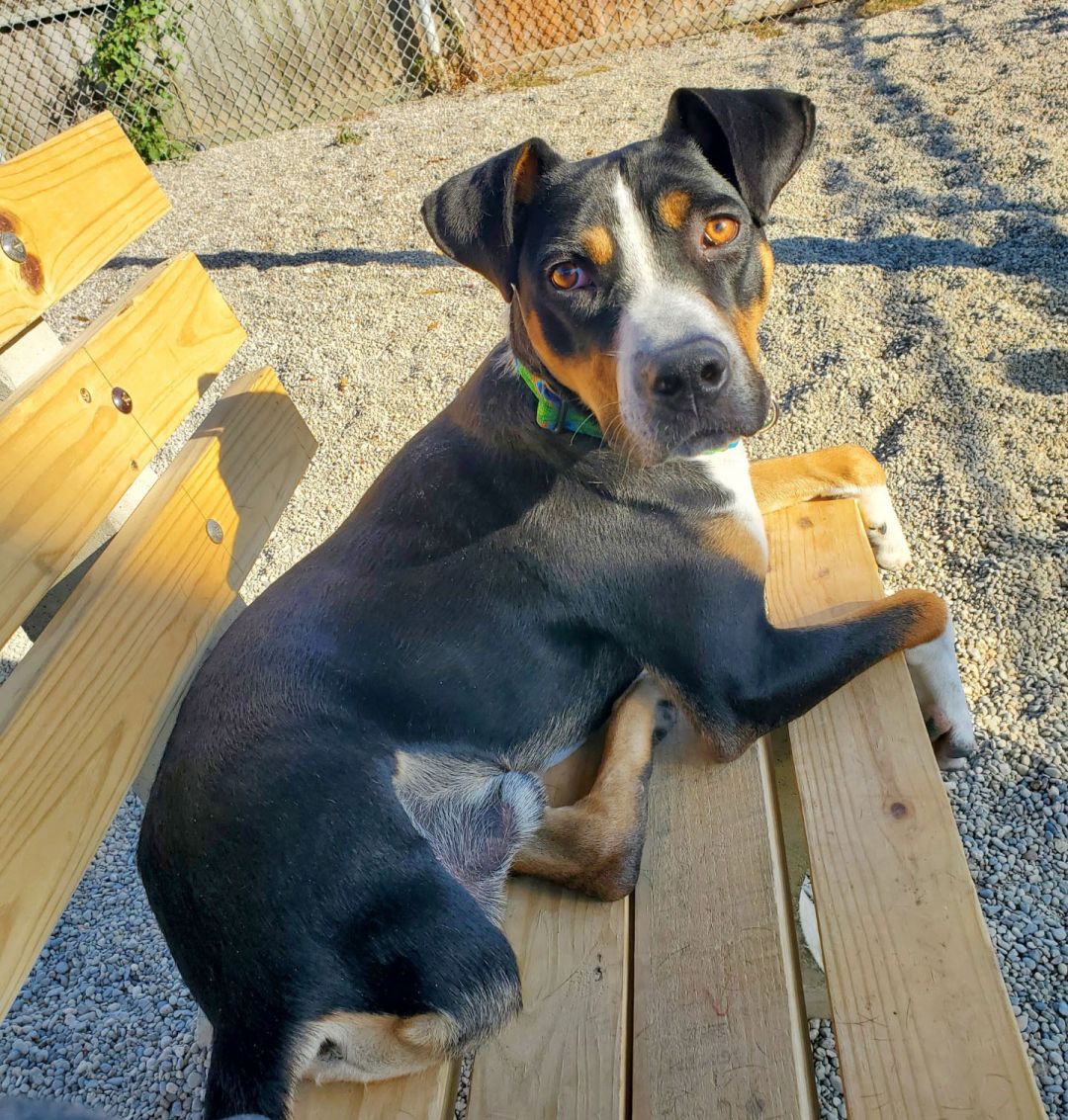 Lobo is an adorable mix of many different breeds. He was found injured and wandering around a country road, and sadly lost a leg. He's fully-recovered and enjoys daily zoomies as a tripod! He loves toys and giving kisses.
Lobo's adoption will include this special package:
"We are offering 6 agility sessions, a tripod pack consisting of a harness, a resource guide, raised bowls and Lobo's favorite toys."
Adopt-a-Shelter-Dog: Meet Miracle
Miracle gets her name from her miraculous recovery– both physical and emotional. She was discovered abandoned under a crate with another dog, both in bad shape. She's young and energetic– with a spunky attitude and happy demeanor. She loves people and would love a family!
Miracle's special adoption package includes:
"We are offering two weeks of board and training and a membership to the Cincinnati Nature Center."
You'll probably want to look into STAF's adoption process here. This amazing shelter has many dogs (and cats!) who would love to meet you.