3 Summer Dog Emergencies to Look Out For
Heat stroke, car accidents and dog fights: These are the top 3 summer emergencies seen in our veterinary ER. Veterinary Receptionist Katy describes how to avoid these emergencies and enjoy a safe summer.
Signs of Heat Stroke in Dogs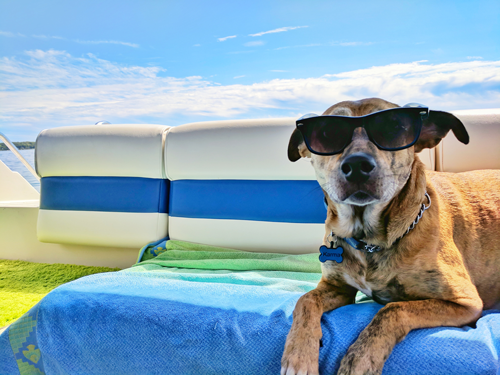 During summer months, you have to be careful how long you allow your pet to be outside. Watch for these signs of heat stroke, and call your vet immediately:
Panting
Very red gums
Vomiting or diarrhea
Dizziness or wobbly while walking
How to Keep Your Dog from Being Hit by a Car
When it's nice out, dogs may stay out longer in the yard with less supervision, and owners tend to go on more outdoor adventures, bringing along their dogs. Sadly, we see an uptick in car accidents involving dogs in the summer. Here are tips for preventing your dog from coming in contact with vehicles:
Supervise your dog's outside time in the yard, to prevent escapes
Regularly check your fence to make sure there aren't any holes or gaps
Keep your dog on a leash during walks or outings
Follow safety procedures posted at dog parks to keep your dog from escaping the enclosure
Dog Fights Also Increase in the Summer
Dogs are more likely to come into contact with other dogs in the summer, and some of those encounters can result in a damaging dog fight if precautions aren't followed.
On walks or when introducing your dog to a new dog, keep your dog under your direct control by leashing them
When you take trips to the dog park, keep your dog in your sight at all times
If you have an invisible fence, keep in mind that other dogs can come into your yard
Watch the Summer Dog Emergencies Video
Watch the video: 3 Summer Dog Emergencies to Look Out For