Meet the Staff: Dr. Julia Walton, DVM
We are pleased to welcome Dr. Julia Walton, DVM to the Grady Vet team!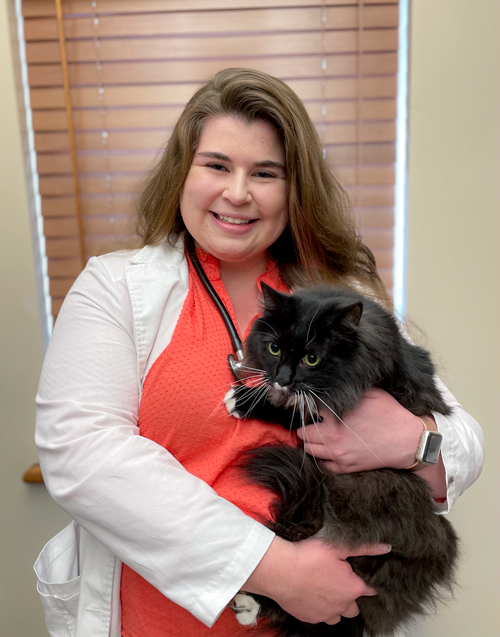 As a child growing up in Maryland and Virginia, horses were one of my first loves. Some of my earliest and fondest memories are of hours spent riding horses, and playing with the cats and dogs that lived on the farms. My parents tell me that I declared my intention to become a veterinarian at the age of 5, an intention that never wavered in the subsequent years.
I earned my undergraduate degree in biochemistry at Miami University and then attended the University of Georgia College of Veterinary Medicine. I worked in vaccine development during veterinary school and had some great opportunities to work in other types of veterinary research as well. During my clinical rotations, I discovered my passion for emergency medicine, which led me to join the Grady Veterinary Hospital team.
In my spare time I enjoy watching baseball, reading, traveling, spending time with family and friends, and pampering my cat, Piper.