Grady Vet Achieves New AAHA Accreditation Standard for Internal Medicine Referrals
After Assessment on 42 New Standards, American Animal Hospital Association Approves Us as Referral Veterinary Hospital
We're honored and pleased to announce the new AAHA-accredited status for our Internal Medicine department. The American Animal Hospital Association recognizes that referring veterinarians can feel confident trusting their patients to our care. Here's an example of just one of the rigorous standards required:
"Each AAHA-accredited specialty practice has a medical director who is board certified in that specific discipline. At least one board certified veterinary specialist in the specific discipline is at the practice at least 75% of the time the practice is open and/or the specialty service is provided."
About Internal Medicine at Grady Vet
Veterinary internal medicine is the diagnosis, management, and nonsurgical treatment of any veterinary disease. This diagnostic process is a partnership between the veterinarian, pet owner, and animal. We listen to your knowledge and observations about your pet. To locate the source of your pet's problem, we use digital radiography, ultrasound, endoscopy, and other minimally invasive techniques. Our technology is the best available, and helps us reach a diagnosis and monitor progress during treatment.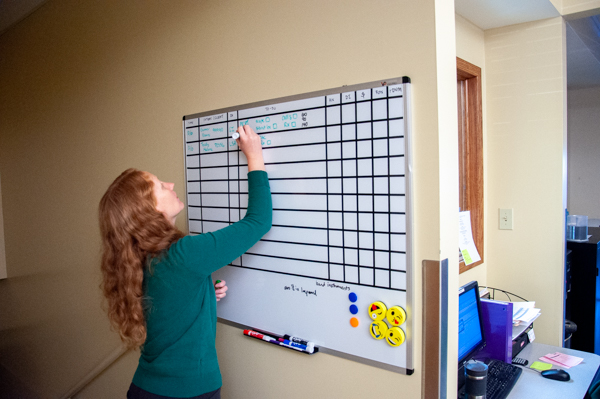 Dr. Beth McElravy is a small animal internal medicine specialist. She provides more in-depth care for many disorders, including not limited to gastrointestinal disease, liver disease, kidney/urinary tract disease, lung disease, hormonal diseases, infectious diseases, immune system diseases and blood disorders.