3 Easy Ways to Help Shelter Animals in Need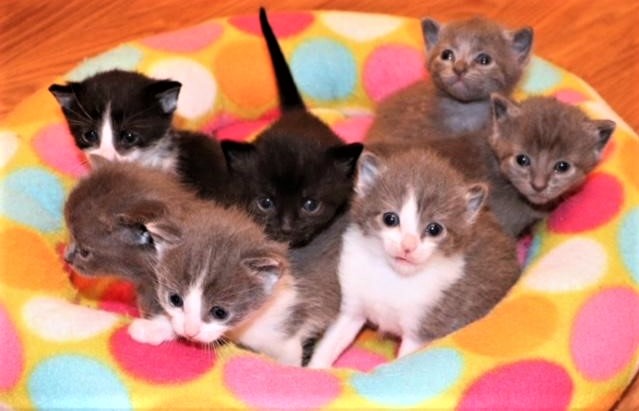 Get Started Helping the Animals at
Save the Animals Foundation Today!
June is Adopt a Shelter Cat Month, and Save the Animals Foundation (STAF) in Cincinnati has over 300 shelter animals to choose from! That also means STAF has over 300 animals to feed, shelter, give medical care to, love and play with. It's a huge responsibility, and you can help!
Here are three easy ways to help shelter animals in need, and each one won't take more than a few minutes to do. (Two of the ways are even free!)
1. Kroger Plus Card Designated Charity
In Cincinnati, it's a fair assumption that most of us have Kroger Plus cards. Through its Community Rewards program, Kroger donates a portion of sales to a cardmember's chosen charity. If you already have a digital account, choosing STAF is easy to do. If you don't have a digital account yet, it's not hard to create.
Note that this program is completely free for you!
Check out Kroger's Community Rewards instructions
2. AmazonSmile Designated Charity
Amazon shoppers can designate a charity by visiting smile.amazon.com. Every time a purchase is made through that link (instead of the regular amazon.com link), a portion of sales are donated to your chosen charity. Since its launch in 2013, Amazon has donated over $377 million to customers' charities.
This program is also completely free to you!
Visit smile.amazon.com to choose STAF
3. STAF's Chewy Wish List
Buy pet care items that animals need right from STAF's Chewy Wish List. These supplies will be shipped directly to the shelter. Item prices range from $5 to $60, so there are price points for every budget.
Your Efforts will Help These Recent Rescues
The volunteers of STAF to the rescue! Just lately, these cats have come to the shelter:
Snowy
McCoy
Scotty
Uhura
Kirk
Spock
Graham
Biscuit
Prince
Schroeder
Sultan
Connor
Louie
Mazie
Your contributions will directly benefit these cats, and all the animals who (currently) call Save the Animals Foundation home.
Want to do more? STAF's How Can I Help page lists many suggestions, like volunteering.